Advantages:
1) The large airflow centrifugal fan with double-sided air inlet is optional from 35000-60000m3 / h, the pressure is large, from 300-1000pa, and the air supply distance is longer.
2) Metal shell has strong structure, corrosion resistance and anti-aging.
3) The motor has high power, can be selected from 8-33kw, stable operation, high temperature and humidity resistance and long service life.
4) The self-designed water pump can supply water stably and will not be damaged under water shortage.
5) The dust filter can better protect the cooling pad, make the cooling pad easier to clean and make the air quality better.
6) The default is 8-hour automatic drainage to make the water quality of the water tank cleaner. 0-48 hours adjustable automatic cleaning function, intelligent maintenance without care.
7) A variety of types are selected, including single speed, double speed, and frequency regulation 16 speed, to meet the needs of different places.
8) The electronic control is designed with overvoltage and overcurrent protection, Industrial button control and intelligent LCD control are two options, and the operation is simple and easy to understand.
9) Centralized water distributor, uniform and smooth water flow.
10) Equipped with water level probe for water shortage protection.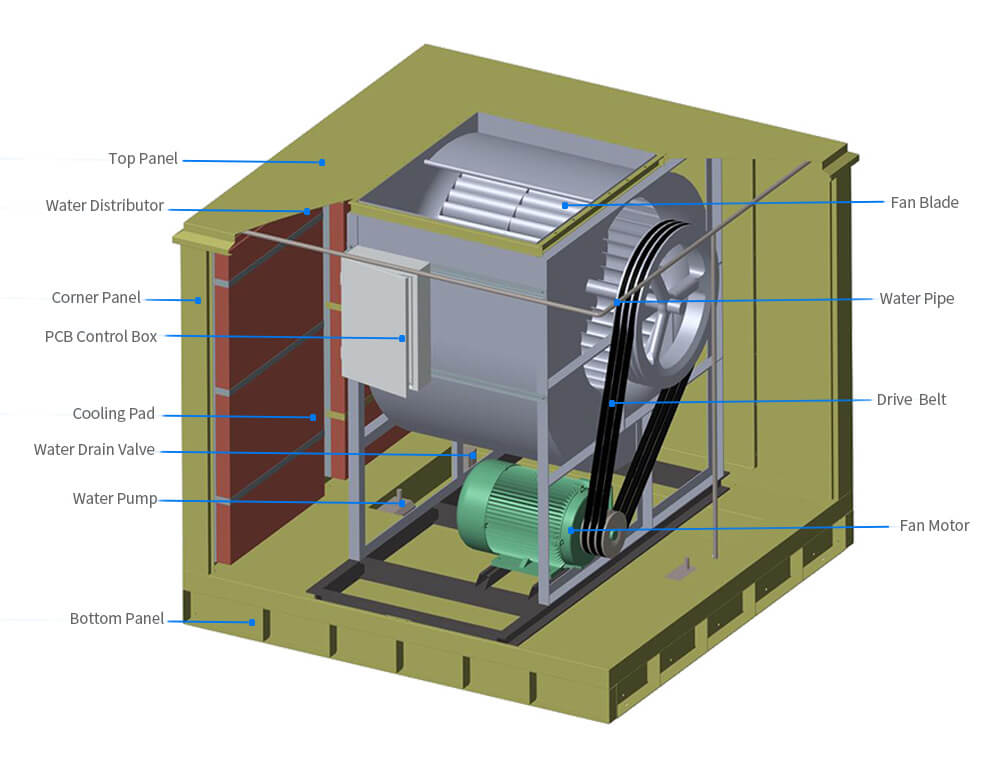 1)Install UV lamp to avoid Legionnaires' disease.
2)Set exhaust function by wall controller.
3)Pre cooling function: when power on, water pump will work for 1 minute first to ensure that the cooling pad is soaked, and then the fan runs and cools faster.
4)Group control function: One group controller can control 46 air coolers at the same time.
5)Auto timer-on / off function: set automatic on / off during 00:00~24:00.
6)Temperature and humidity control function: temperature and humidity sensors are installed anywhere in the room to display the indoor temperature and humidity; this helps coolers auto-cooling and auto-ventilation.
7)Memory function after power off: automatically save coolers' running status when power off and recover the original working status when power on.
8)Shutdown exhaust function: fan will run anti-clockwise to dry the cooling pads to ensure that bacteria will not grow after the air cooler stops working.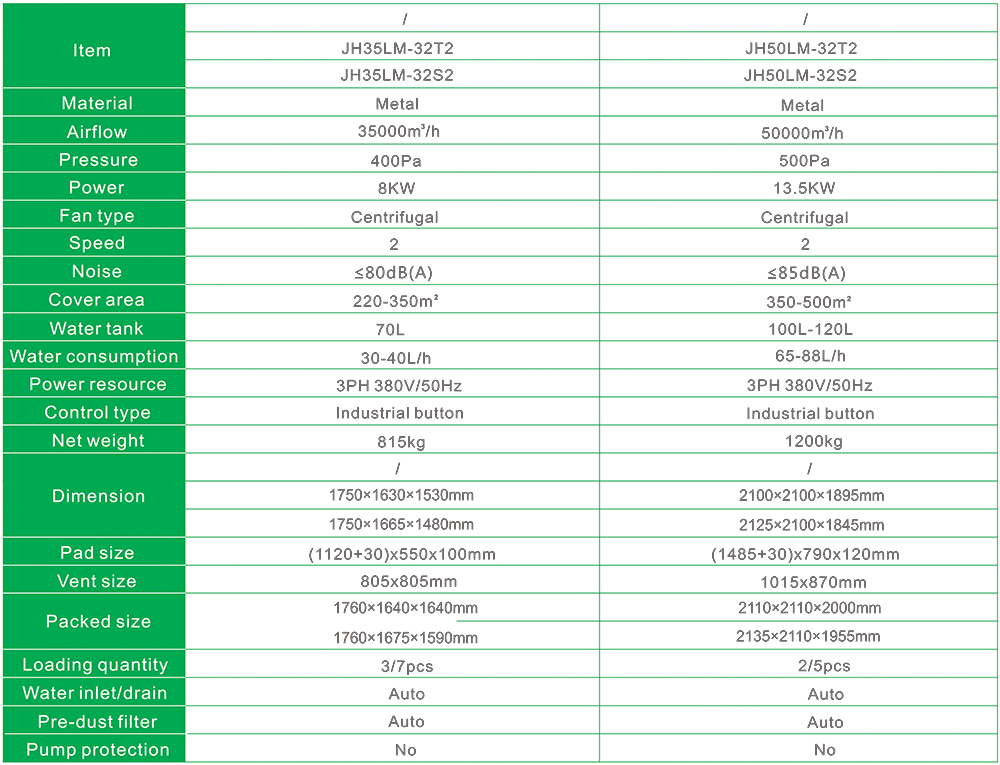 We are one of the earliest manufacturers of evaporative air conditioners and far-infrared heaters in China. We have strong R & D and production capacity (we can customize the required models according to customer needs), and we can also produce products according to customer needs.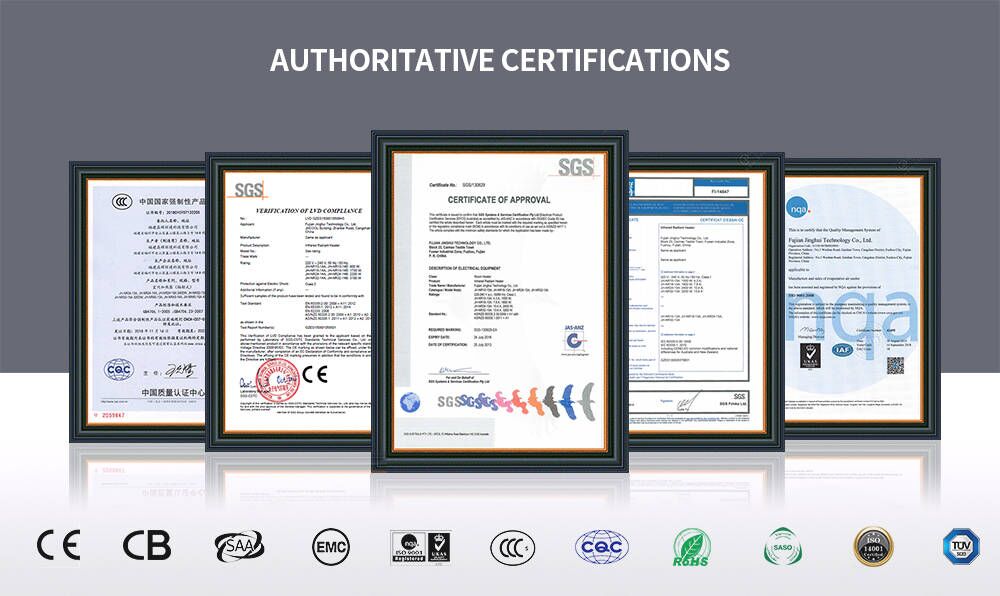 JHCOOL products have passed many authoritative certifications and testing, including CE, CB, SAA, CCC, ISO9001, etc. Air cooler is a rich and full range, hundreds of models include small household portable machines to huge airflow industry machines. Our strict sourcing ensures the best quality and best price to service consumers. In addition, we also provide professional design services, so we can create the best solutions for users in different places."Your satisfaction, Our ultimate objective".
Click order email:CONTACT US