Advantage:
1. Excellent shape design and construction achieve good performance and quality.
2. The body is made of modified copolymer PP engineering plastics which is UV resistant, anti-corrosion, anti-aging and anti deformation.
3. The motor use high-quality fully sealed aluminum alloy shell, with good heat dissipation, low temperature rise and high protection grade.
4. The open water distributor makes the water flow uniform and smooth, and is not easy to be blocked.
5. The principle of aeroengine is adopted to optimize the fan system design, which has the advantages of low noise, large air volume,
high air pressure and high efficiency;
6. The frequency conversion control system adjusts 16-speed, intelligent working mode and saves power.
7. The dust filter can better protect the cooling pad, make the cooling pad easier to clean and make the air quality better.
8. The self-designed water pump can supply water stably and will not be damaged under water shortage.
9. The default is 8-hour automatic drainage to make the water quality of the water tank cleaner. 1-99 hours adjustable automatic cleaning
function, intelligent maintenance without care.
10. Fault reminder function: when the air conditioner suddenly stops running during operation, various symbols will appear on the screen
of the wall controller to tell us where the equipment fails
11. A variety of types are selected, including single speed, double speed, voltage regulation 16 speed and frequency regulation 16 speed,
to meet the needs of different places.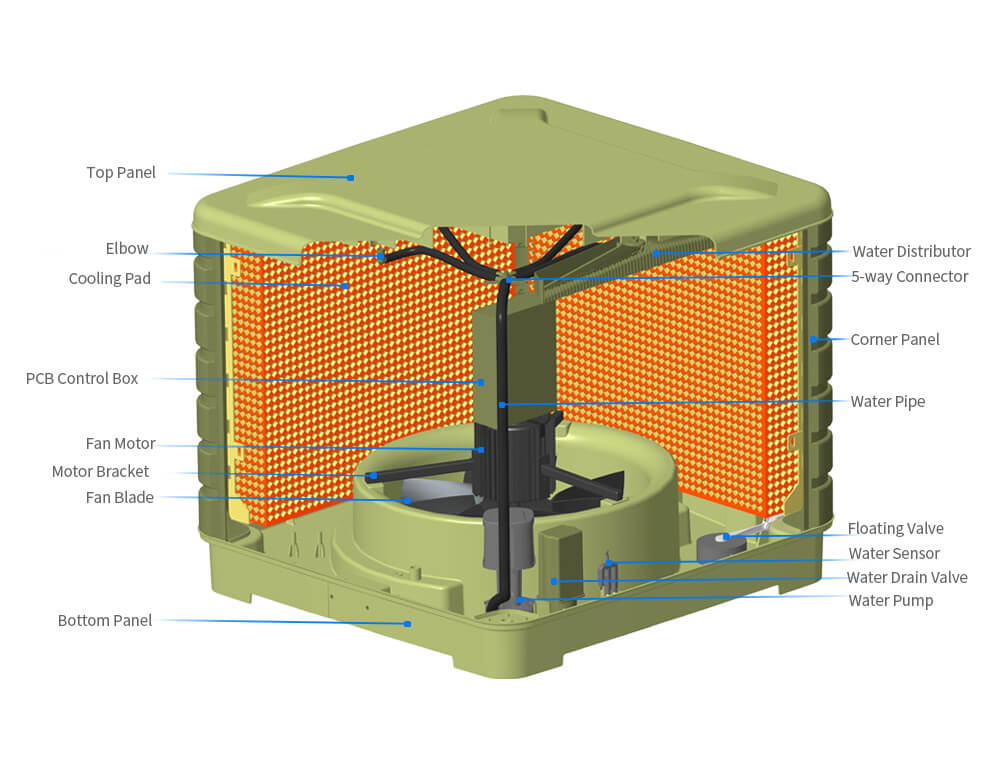 Expandable Function:
1. Install UV sterilization device to prevent Legionnaires' disease.
2. Expandable function: set the exhaust function through the controller.
3. Pre cooling function of startup: when starting up, let the water pump work for 1 minute to ensure that the cooling pad is soaked,
and then start the fan to fast cooling.
4. Group control function: One group controller can control 46 air coolers at the same time.
5. Timed automatic on / off function: set automatic on / off 24 hours a week.
6. Temperature and humidity sensing function: temperature and humidity devices are installed everywhere in the room to display the indoor temperature
and
humidity value and realize the functions of automatic control refrigeration and ventilation.
7. Memory function after power failure: automatically save the running state when power failure, and restore the original working state after power call.
8.Shutdown exhaust function: set the fan to delay reverse operation and dry the cooling pad to ensure that bacteria will not grow after the air
Product Parameters: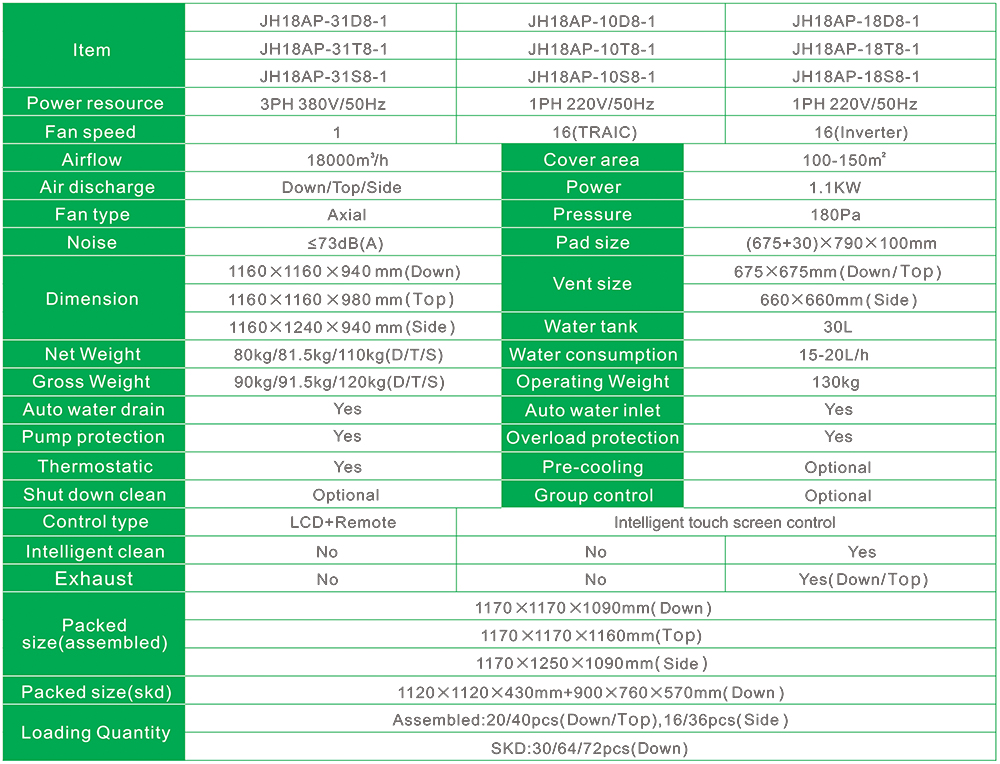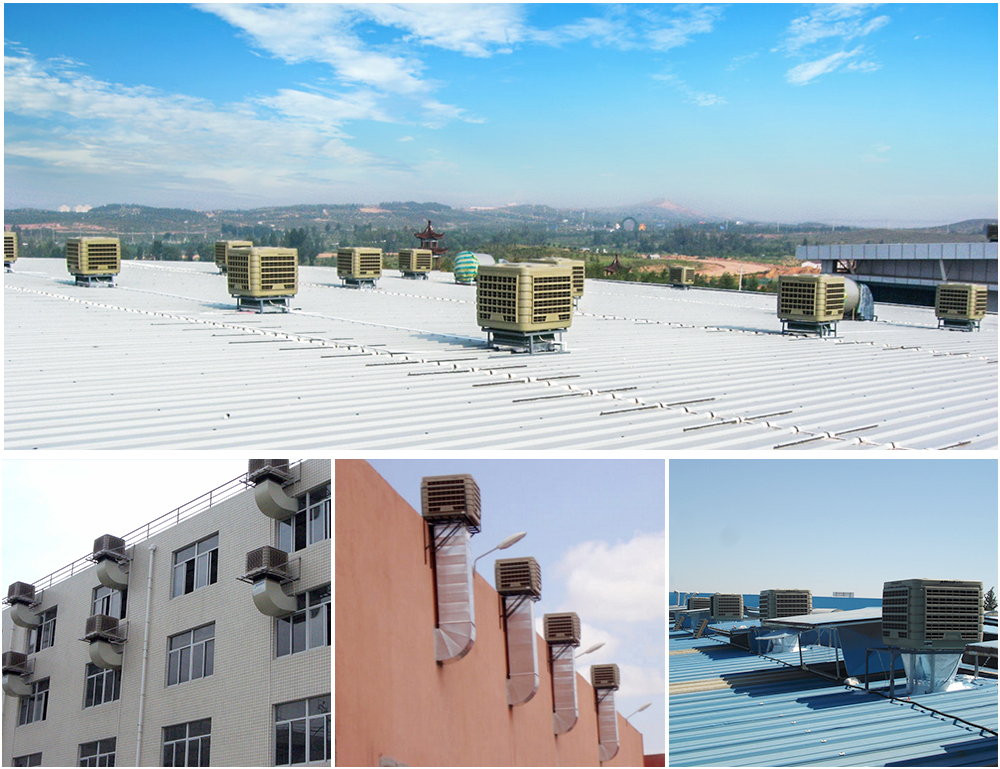 We are one of the earliest manufacturers of evaporative air conditioners and far-infrared heaters in China. We have strong R & D and production capacity (we can customize the required models according to customer needs), and we can also produce products according to customer needs.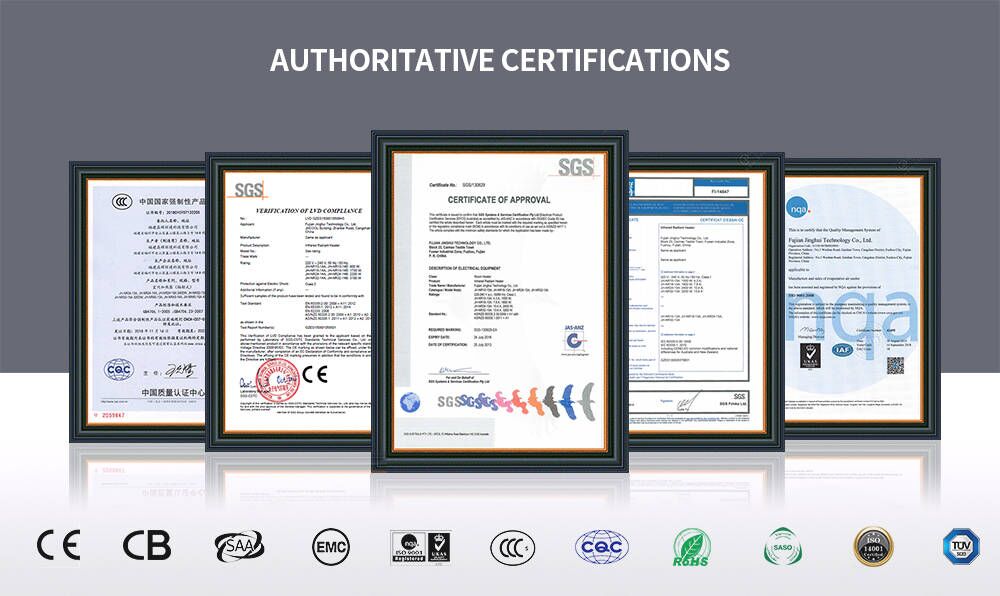 JHCOOL products have passed many authoritative certifications and testing, including CE, CB, SAA, CCC, ISO9001, etc. Air cooler is a rich and full range, hundreds of models include small household portable machines to huge airflow industry machines. Our strict sourcing ensures the best quality and best price to service consumers. In addition, we also provide professional design services, so we can create the best solutions for users in different places."Your satisfaction, Our ultimate objective".
Click order email:CONTACT US