Advantages:
1) Excellent shape design and construction achieve good performance and quality.
2) The body is made of ABS engineering plastics which is UV resistant, anti-corrosion, anti-aging and anti deformation.
3) 26L large capacity water tank can be used for a long time after being filled at one time, which is cool for a long time.
4)Mobile air cooler, caster with brake, no installation, not only suitable for indoor, but also suitable for outdoor.
5) The airflow is large, the air supply is concentrated, and the air supply distance is more than 8m.Automatic swing left and right, Manual adjustment up and down.
6) LED button controller or knob controller can be used, three speed, timing within 12 hours.
7) The temperature can drop by 8-15 degrees, saving more than 80% power compared with traditional air conditioner.
8) The air is cool and healthy with anion.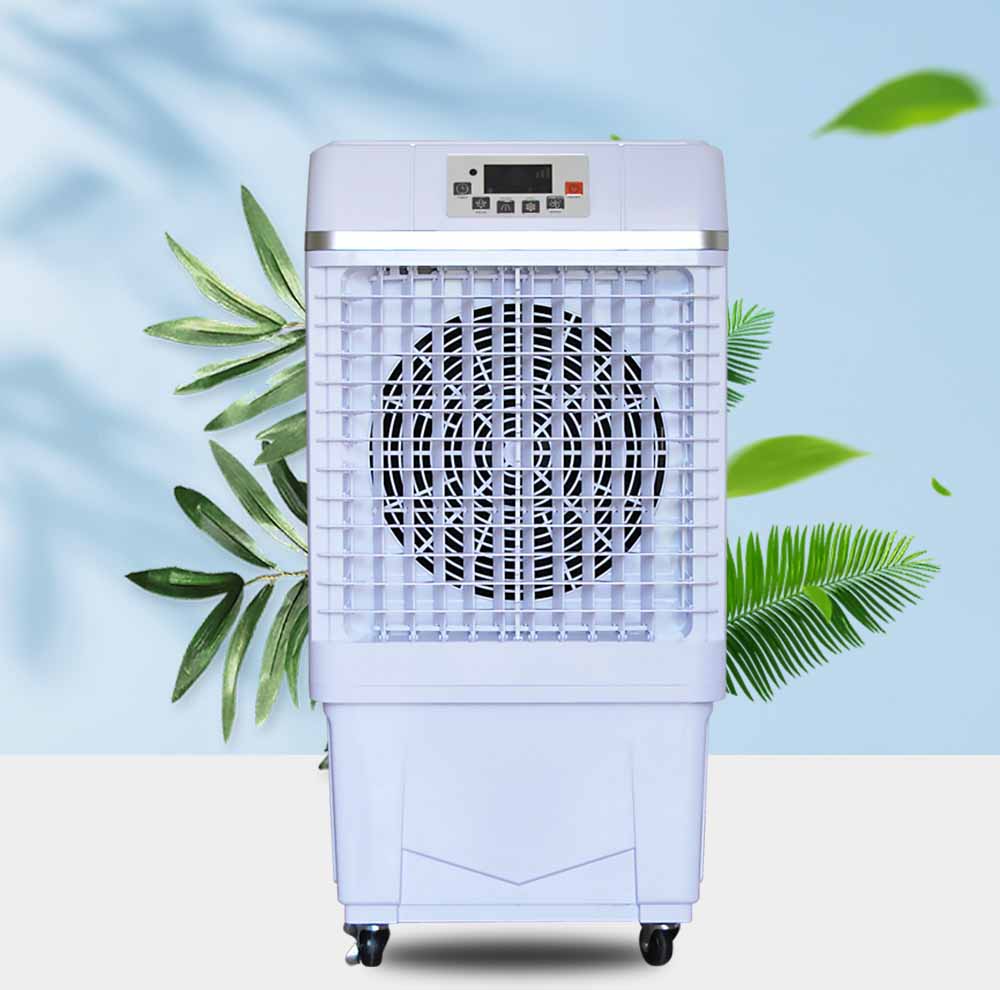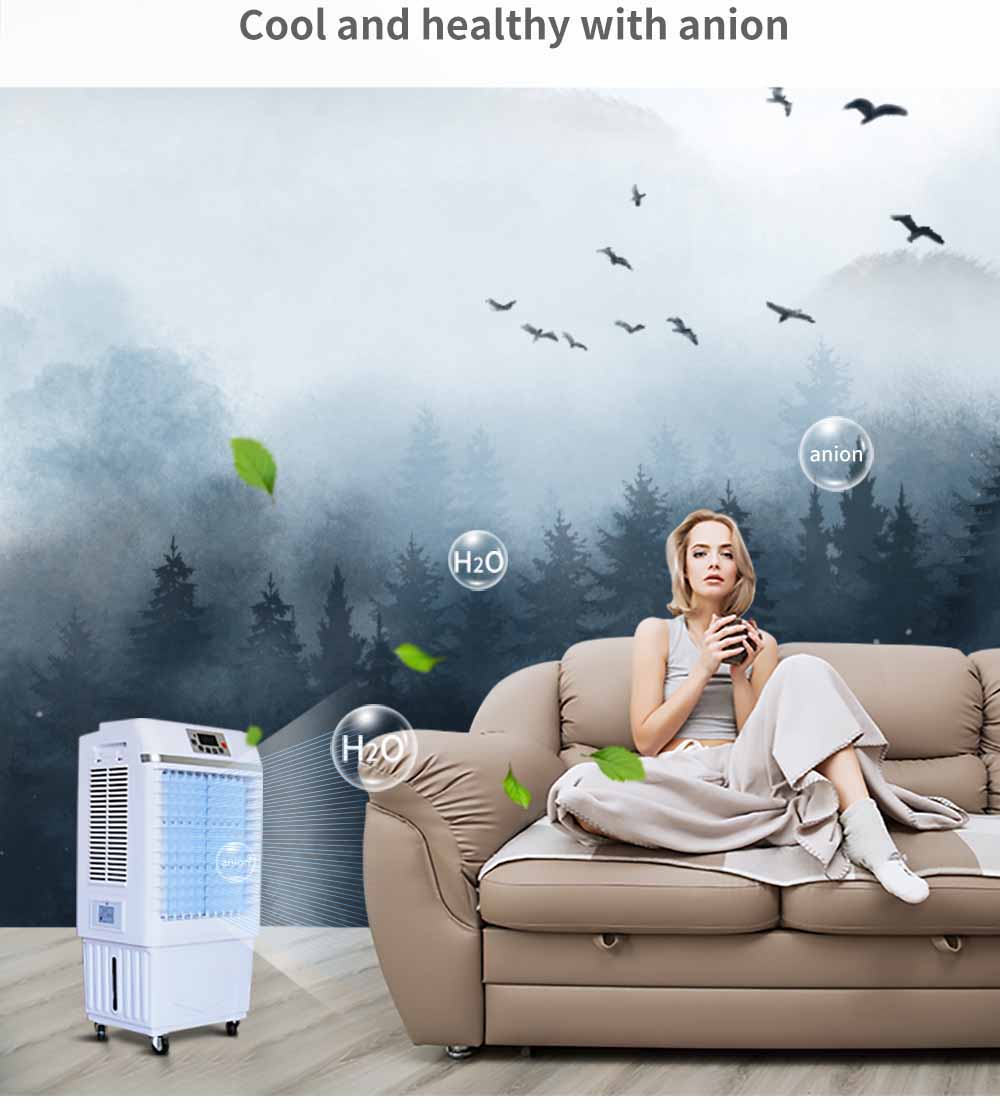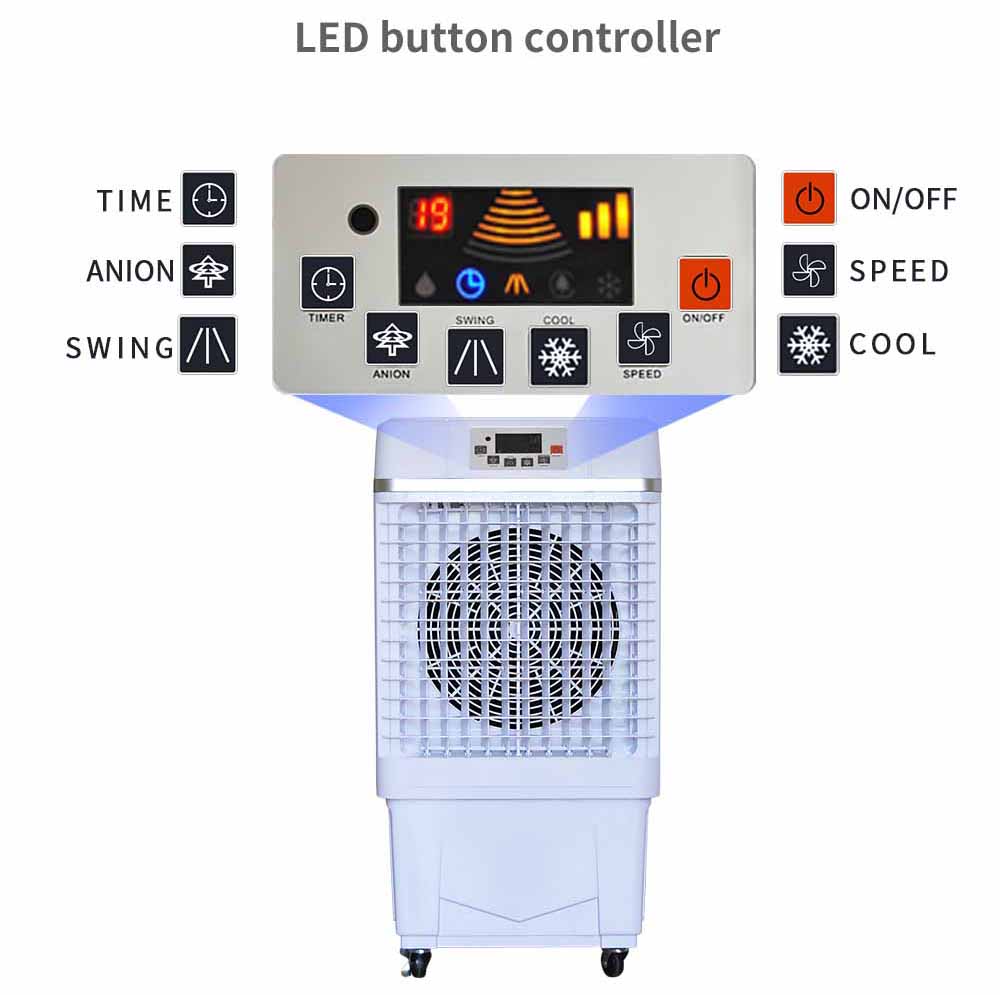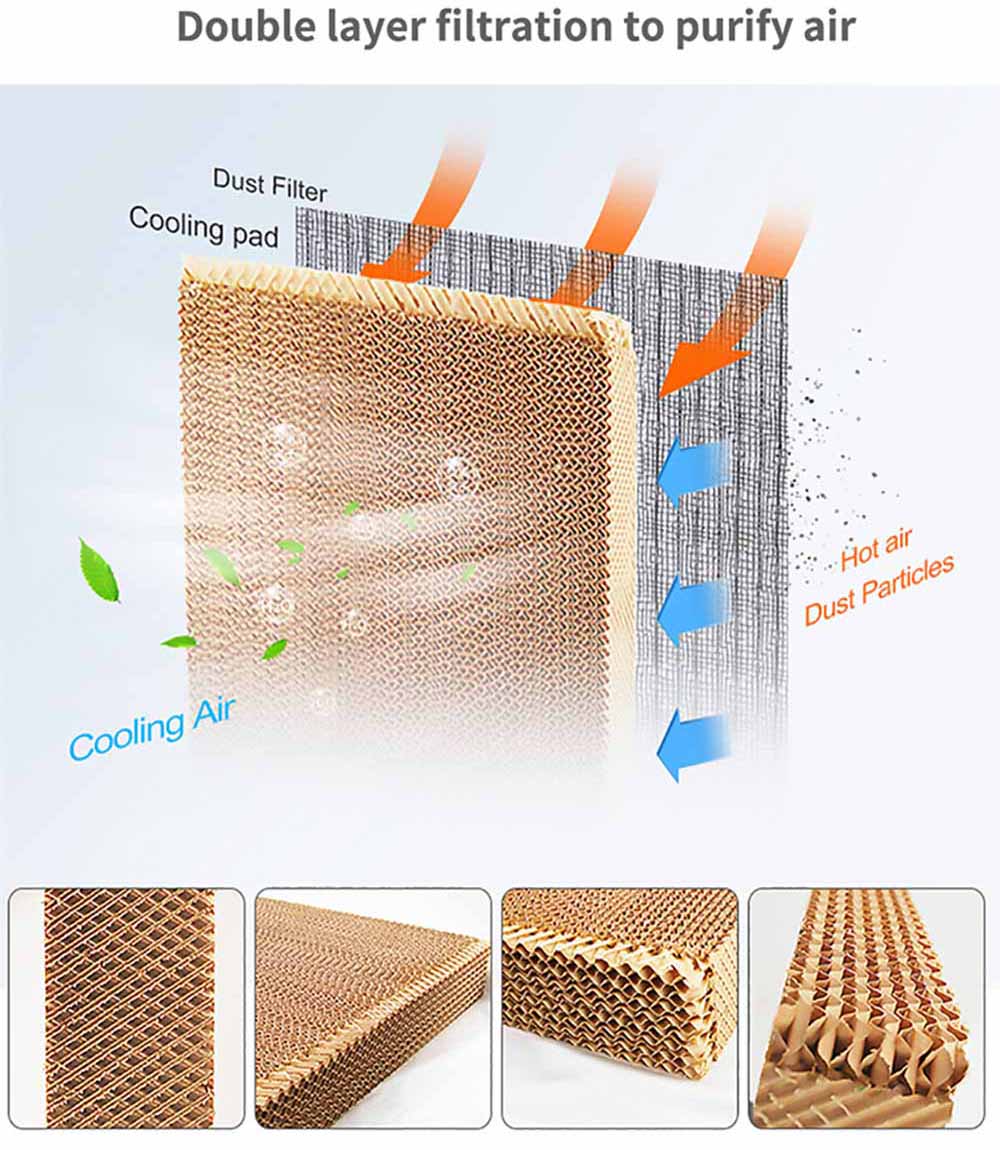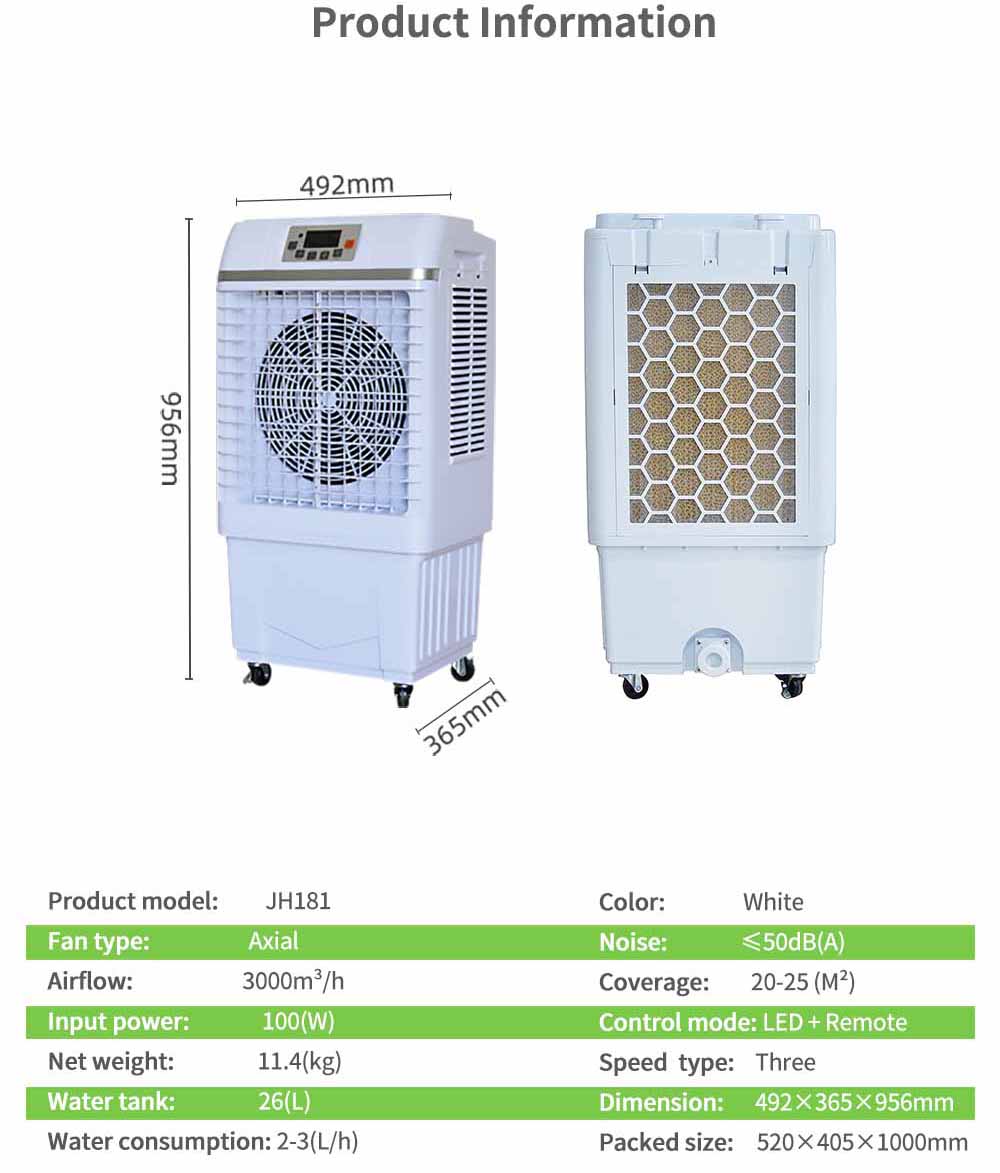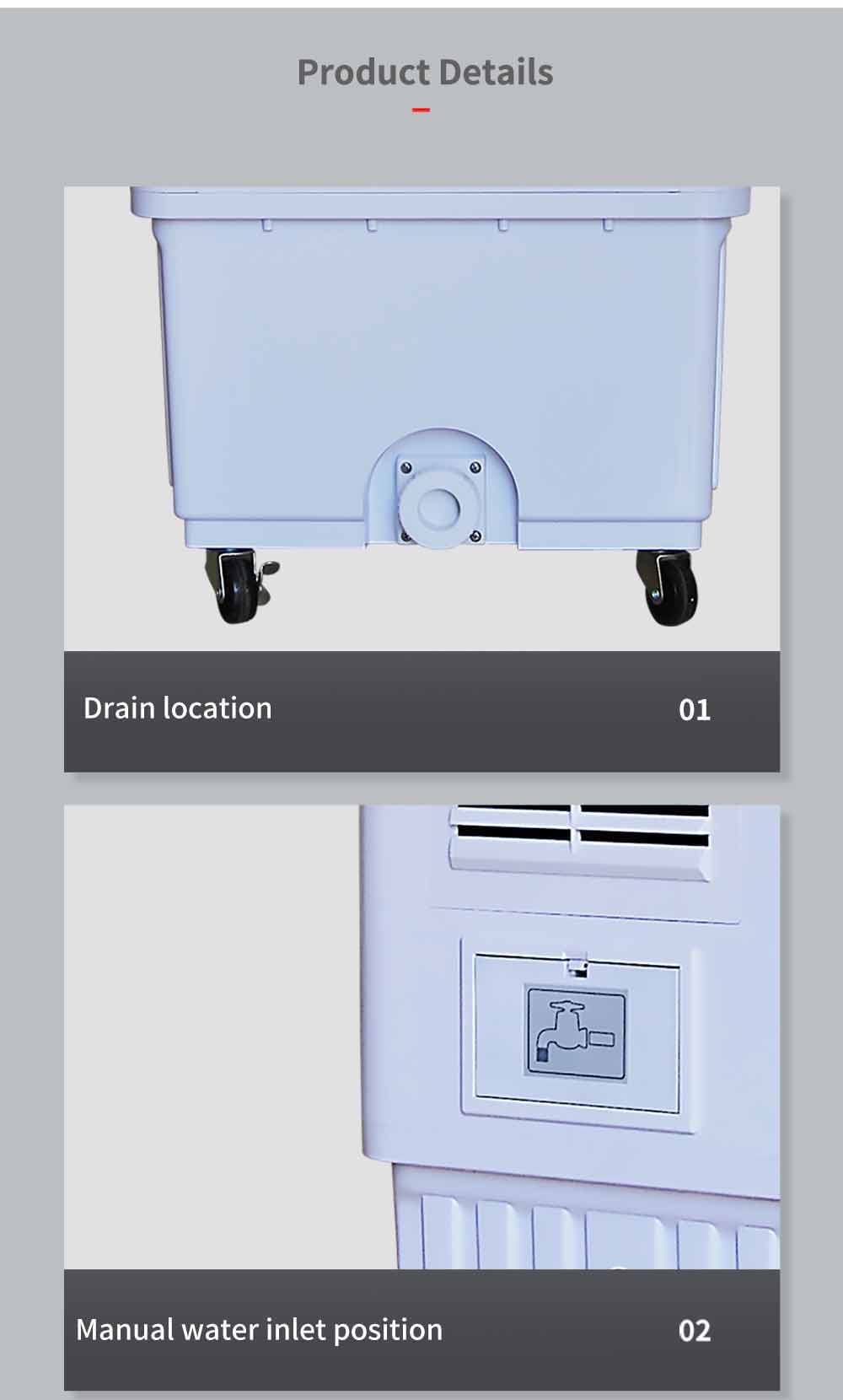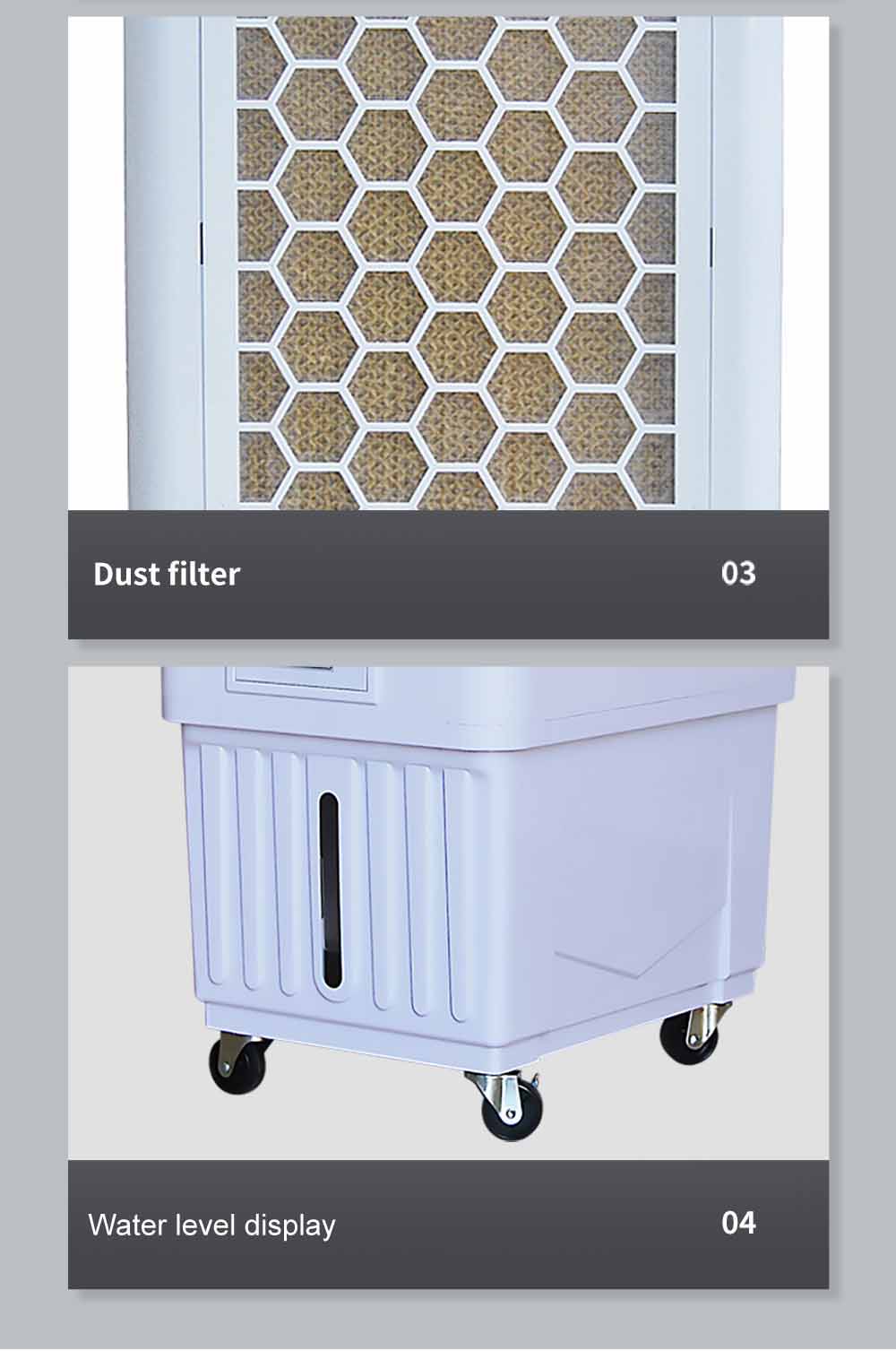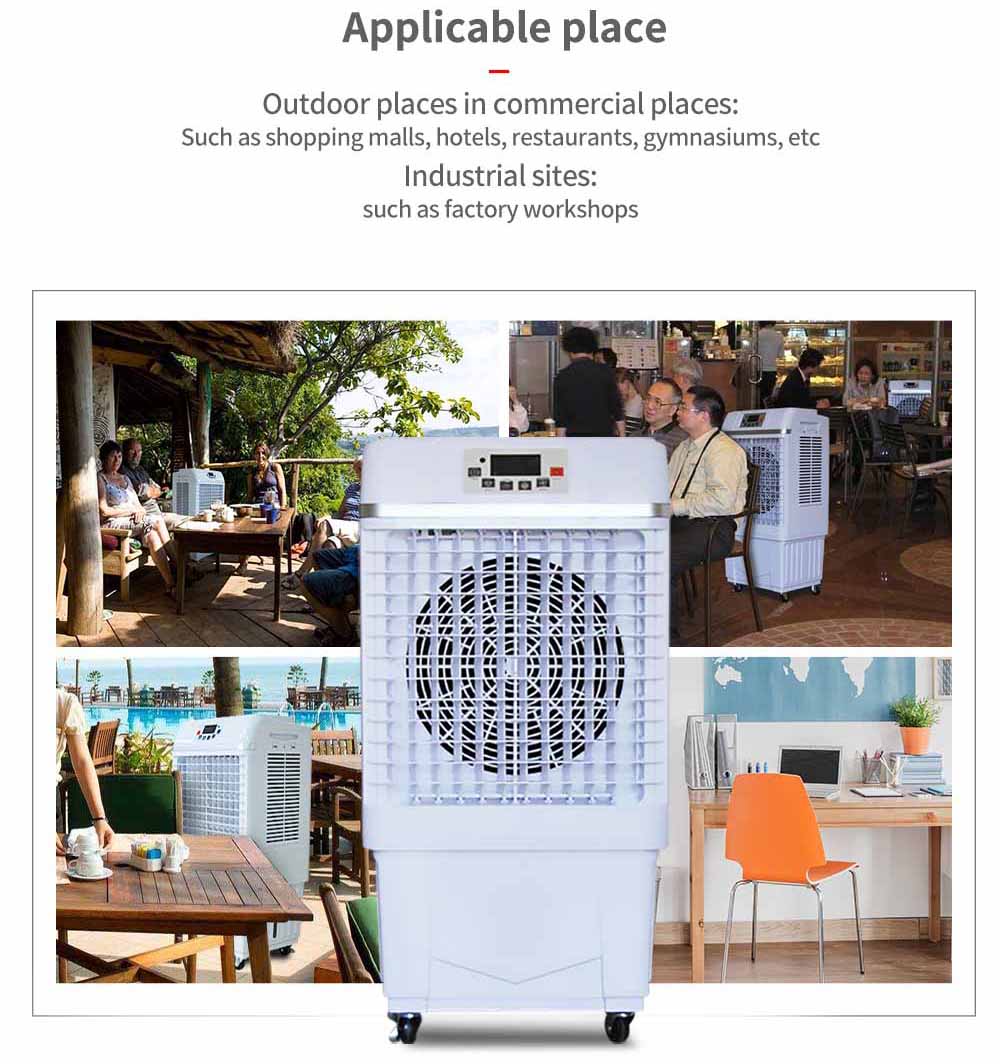 Company profile
We are one of the earliest manufacturers of evaporative air conditioners and far-infrared heaters in China. We have strong R & D and production capacity (we can customize the required models according to customer needs), and we can also produce products according to customer needs;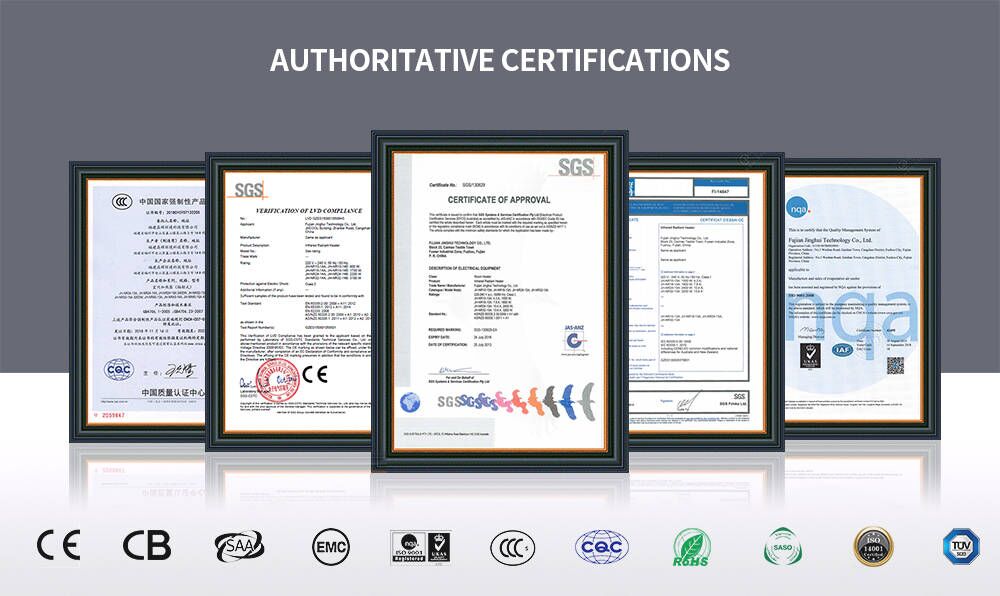 JHCOOL products have passed many authoritative certifications and testing, including CE, CB, SAA, CCC, ISO9001, etc. Air cooler is a rich and full range, hundreds of models include small household portable machines to huge airflow industry machines. Our strict sourcing ensures the best quality and best price to service consumers. In addition, we also provide professional design services, so we can create the best solutions for users in different places."Your satisfaction, Our ultimate objective".
Click order email:CONTACT US