Advantages:
1)
longer cool air delivery and bigger area to cover.
2)
Cool the air fast, Decrease temperature quickly.
3) It uses the cooling water of evaporative chiller to cool the condenser of air conditioner
4)Bigger airflow and bring purified cool air. Cool the air down more quickly, and the cooling efficiency is higher.
5)
Water has better thermal conductivity than air,Therefore, the working efficiency of the compressor is greatly improved,More energy and power saving
6)
After the discharged high-temperature water is evaporated directly, the air temperature will drop,No discharge of high temperature air ,More environmental friendly.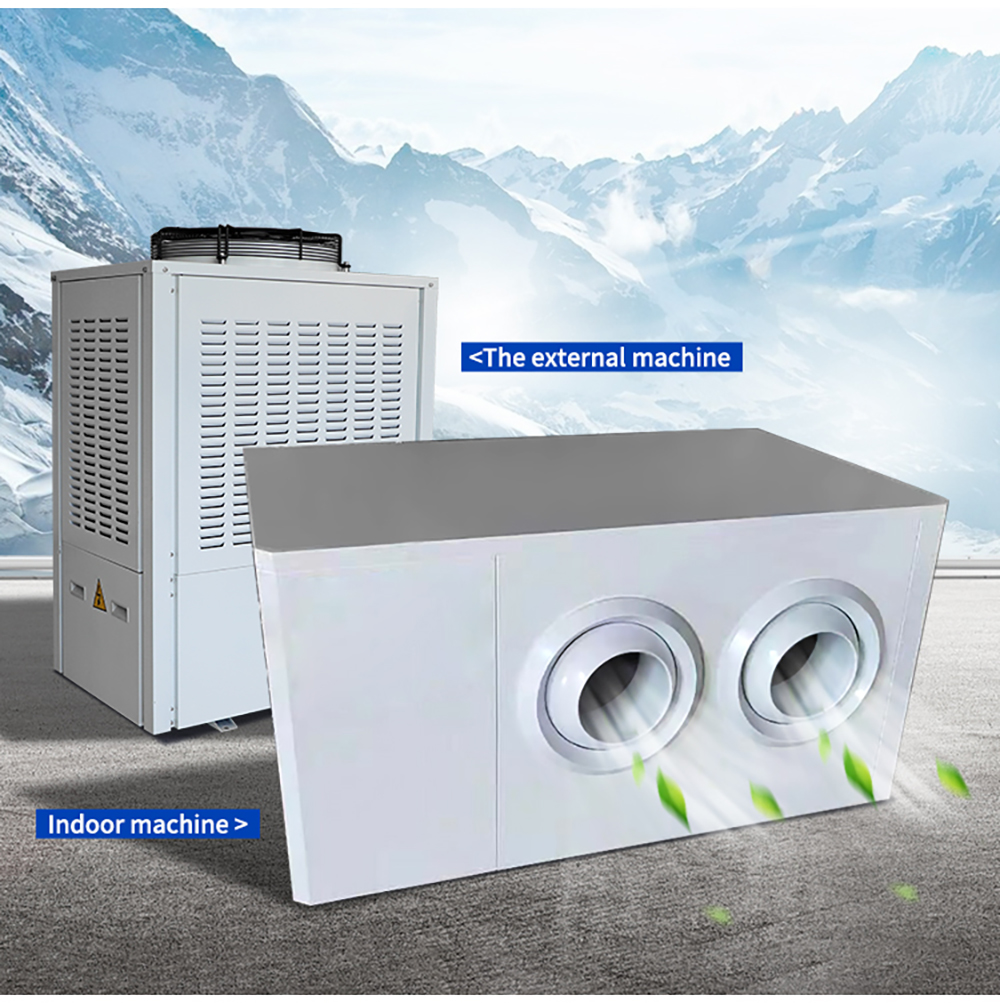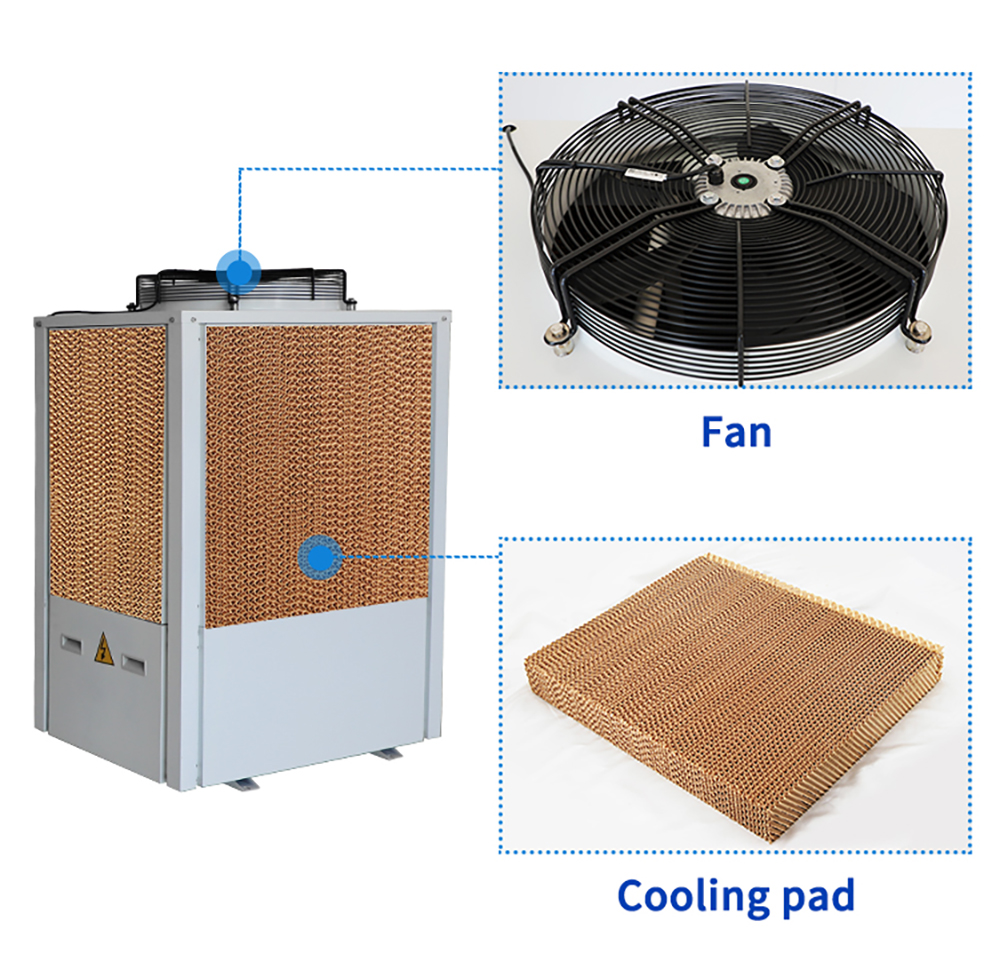 Expandable Functions:
1) Multi-stage dust filter device, suitable for various environments
2) The output air volume of evaporative air conditioner is twice of traditional air conditioner
3) Because it takes away heat by evaporation of water,It is 3-4 degrees lower than the condensation temperature produced by normal water-cooled units
Product Parameters: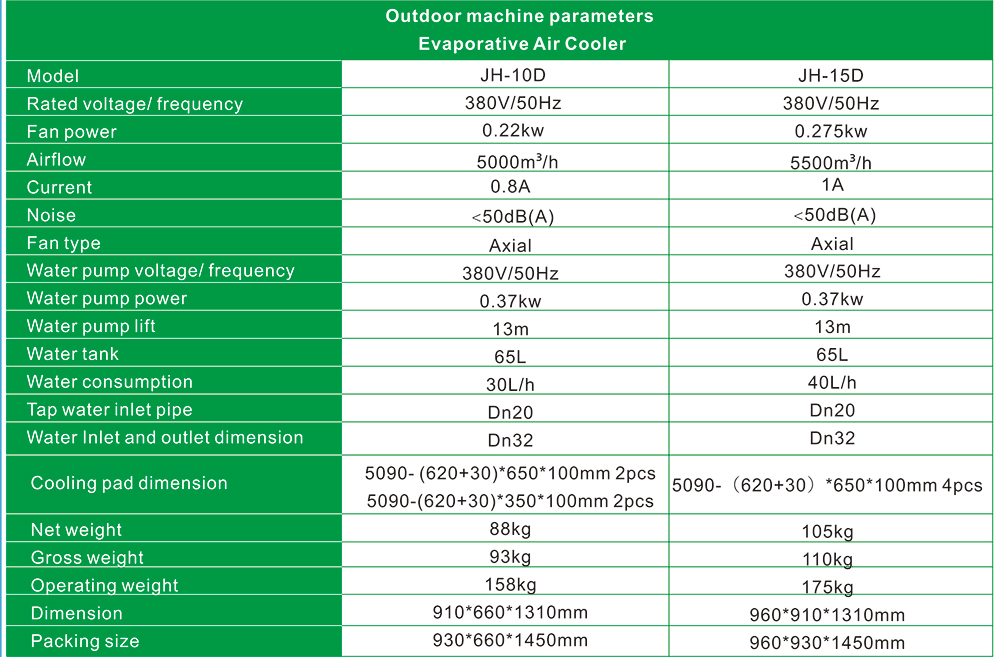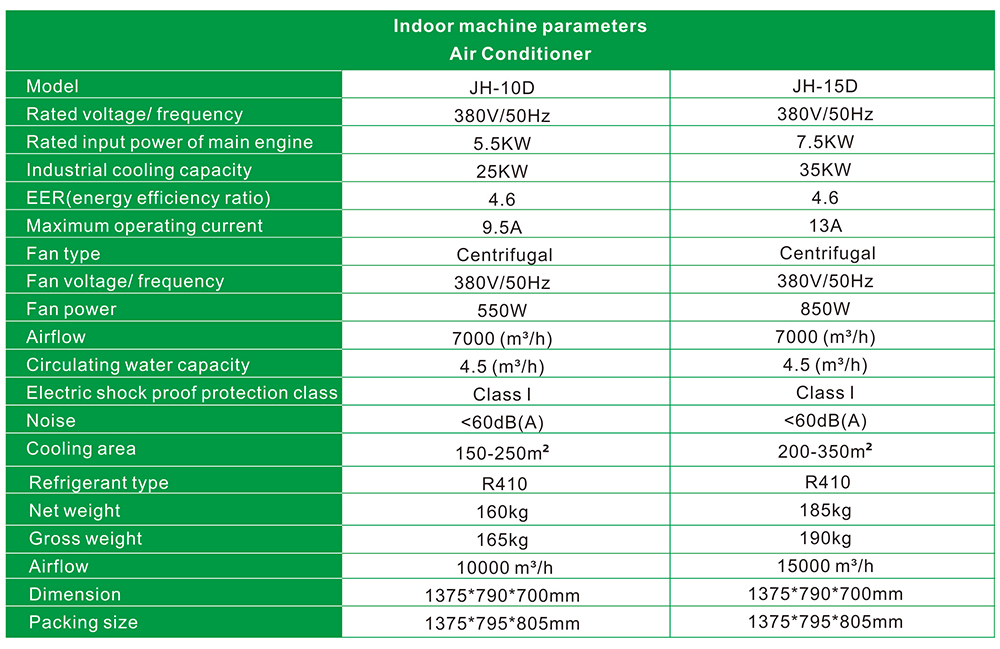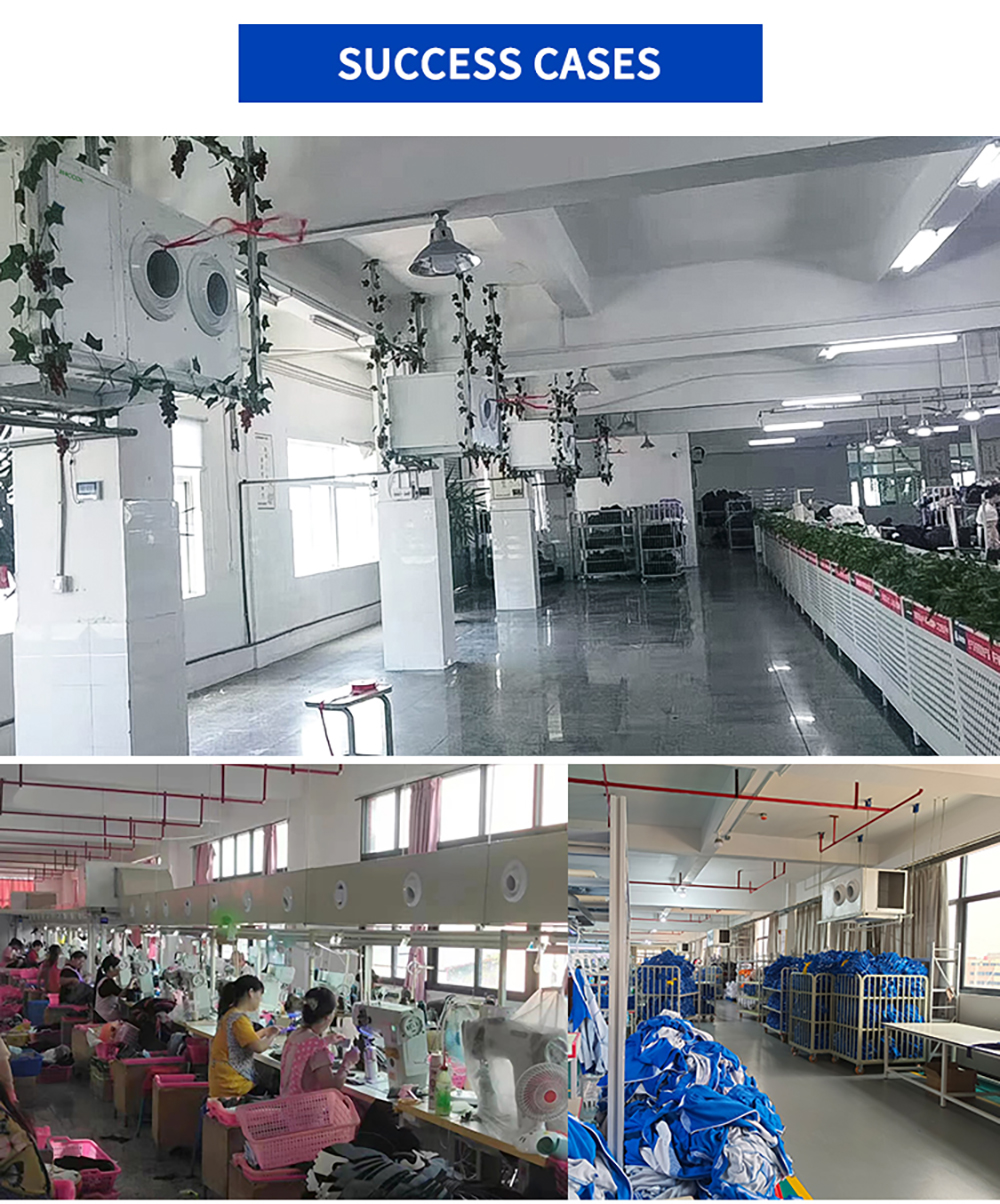 We are one of the earliest manufacturers of evaporative air conditioners and far-infrared heaters in China. We have strong R & D and production capacity (we can customize the required models according to customer needs), and we can also produce products according to customer needs.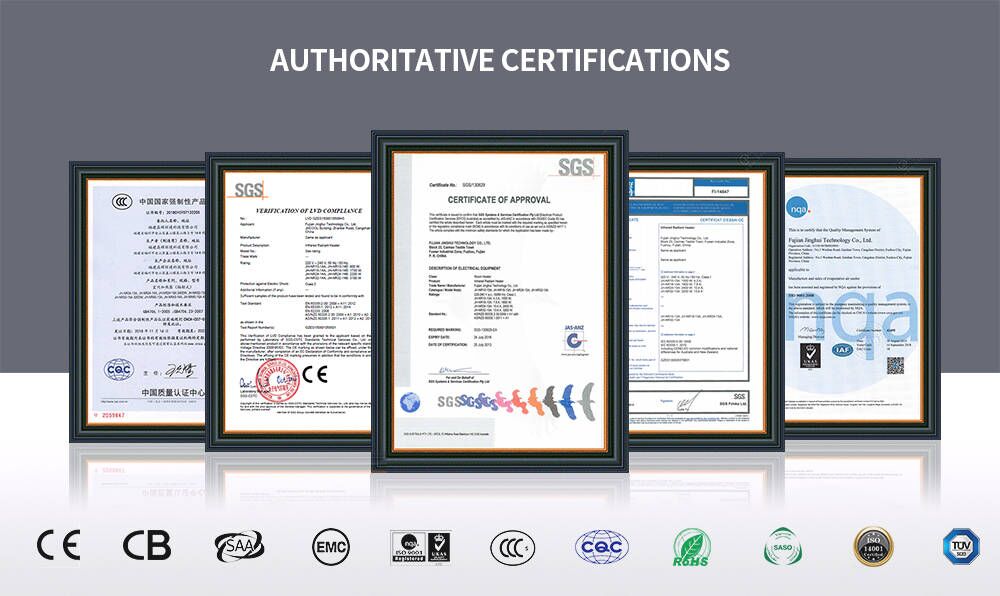 JHCOOL products have passed many authoritative certifications and testing, including CE, CB, SAA, CCC, ISO9001, etc. Air cooler is a rich and full range, hundreds of models include small household portable machines to huge airflow industry machines. Our strict sourcing ensures the best quality and best price to service consumers. In addition, we also provide professional design services, so we can create the best solutions for users in different places."Your satisfaction, Our ultimate objective".
Click order email:CONTACT US